Post-Partum Care & How Chiropractic And Network Spinal Care Will Help in Orlando FL
Post-Partum Care & How Chiropractic And Network Spinal Care Will Help In Orlando FL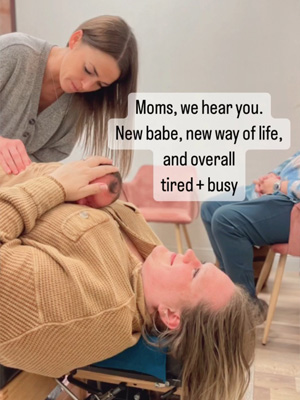 Moms, we hear you. New babe, new way of life, and overall tired + busy. We tell you ALL the time how important chiropractic care in Orlando FL is during pregnancy, BUT it's just as important after baby gets here!
---
Something To Think About In Orlando FL
Think about it, your body just delivered a B A B Y! Your pelvis, sacrum, hormones, muscles, your entire body went through such a magnificent shift but this can also cause some major tension and stress. There is no better way than Chiropractic care (in our opinion😉) to get your body back functioning optimally.
Our post-partum mamas come in for continuing care and experience improvements like:
speedy recovery
decreased stress
hormonal support
decreased aches and pains
increased awareness
increased mind + body connection
And we like to throw into the growing list, a loving community and team ready to support you during this transition in life - send us a DM or give us a call to get started.
OFFICE HOURS
---
Monday
10:00am - 1:00pm
3:00pm - 6:00pm
---
Tuesday
Closed
---
Wednesday
10:00am - 1:00pm
3:00pm - 6:00pm
---
Thursday
3:00pm - 7:00pm
---
Friday
10:00am - 2:00pm
---
Saturday
Closed