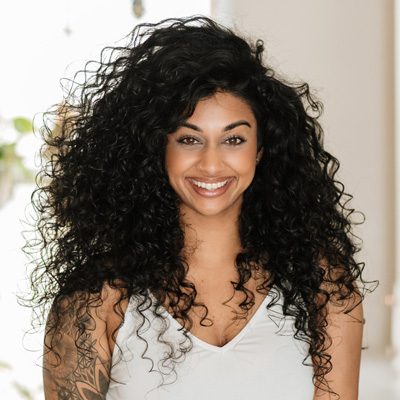 Chiropractor
Scherina Alli D.C.
Dr. Scherina is originally from Burnsville, MN and relocated to Florida in 2005 where she completed her first Bachelor's degree in Interdisciplinary Studies with a focus in Microbiology and Molecular Biology. Her second Bachelor's degree was completed in pre-clinical Health Sciences, both obtained at the University of Central Florida. 
Dr. Scherina graduated from Palmer College of Chiropractic in December of 2016 where she has completed her advanced training in practice member focused care and diagnosis. Throughout her studies, Dr. Scherina focused not only on the physical presentation and pains her practice members were experiencing but also the physical and emotional stresses. Before attending Chiropractic College, Dr. Scherina served as a Somato-Respiratory Integration practitioner which quickly became her passion within this field. She went on to become certified in Network Spinal Analysis throughout her time in college and still continues to learn and grow from this dynamic technique and approach to care which she is committed to sharing with her community.
Why Pediatrics
Dr. Scherina grew up having a passion for kids. She served on many different platforms such as a kindergarten teacher, a tutor for school-age children and a soccer coach for 4-5 year-old kiddos - (seriously the cutest thing ever!). Shortly after starting practice, Dr. Scherina found out her biggest blessing was on their way - her first baby! It was then that Dr. Scherina completely switched gears and committed her studies and focus towards pediatrics and pregnancy Chiropractic care. "Working with babies and young children has inspired me in ways I never thought possible. Watching these children grow and develop with health as a priority - there is nothing that compares. I seriously have the best job in the world." Dr. Scherina has been trained and continues to work with the largest pediatric platform in the country - The Pediatric Experience. She is also Webster Certified and continues various pediatric training through the International Chiropractic Pediatric Association.
Chiropractor
Kasey Johnson D.C.
Dr. Kasey is originally from West Virginia, where she attended West Virginia University and received her Bachelor of Science degree in Exercise Physiology.
Dr. Kasey graduated from Palmer College of Chiropractic in September 2013, where she focused on structural correction and diversified technique, a hands-on chiropractic approach to creating optimal nervous system health.
After becoming pregnant with her daughter, Maddox, in 2015, Dr. Kasey began to develop a deeper passion for pregnancy and pediatric care. She was able to experience how impactful chiropractic care was for her own pregnancy first-hand, and how health empowerment can create a beautiful labor and birth experience.
Having a strong desire to further spread true health and wellness into the world, Dr. Kasey created The Unlock Wellness Podcast in 2017, and has published over 200 episodes. She interviews physicians, incredible people who have transformed their health and life, as well as people who are doing inspiring work to help create a better and healthier world.
Also in 2017, Dr. Kasey published her first book of her healthy children's book series, Maddox's Trip to the Chiropractor. The hope of this book is to help teach as many children and parents as possible about the benefits of pediatric chiropractic care in a fun way.
Dr. Kasey is Webster Certified through the International Chiropractic Pediatric Association, and is continuously training and learning the latest research and techniques to better serve pregnant women, kids, and families through both the ICPA and The Pediatric Experience.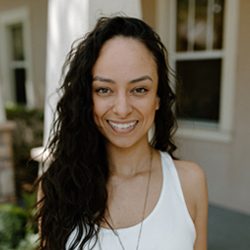 Lead Office Manager
Nathascha
Hello. My name is Nathascha and I am originally from São Paulo, Brazil. I moved to Florida by myself when I was 22 and around 25 I got married and had two beautiful kids.
As a new mother, I felt the need to understand the new person I had become and went on a deep dive into myself and found my passion in astrology focusing on babies and children, reiki, self-awareness, and meditation. I love to spend time with my family, read, dance, play soccer and handball, and travel to get to know new places, new cultures, and cuisine.
Office Manager
Sarah
Sarah grew up in New Jersey and moved to Orlando to attend UCF. She received her bachelors degree in Early Childhood Education and Human Performance. Sarah has many passions! She loves children and education. She previously directed a homeschool enrichment program, and privately homeschooled a family for 5 years.
Sarah is a longtime yogi and yoga instructor and also spent time supporting mamas as a birth doula. Sarah studies Herbalism at The Florida School of Holistic Living, and is currently offering herbal consultations out of IWC!
In her free time, she loves to spend time working in her garden, walking her dogs Yogi and Yeti, fighting for animal rights, and hiking with her husband Seth. Sarah is so thrilled to be a part of our team and is grateful to share in our practice member's healing and joy each day.
Office Assistant
Finn
Hi my name is Finn, I was born and raised in Germany and moved to Florida when I was 16. I struggled with intense anxiety until I found IWC and it was there that I found immense healing along with a new family. I really enjoy connecting with kids, making ceramics, and quality time with my pets. I am passionate about people being able to feel safe as their authentic selves.
Office Manager
Kaley
A born and raised Floridian, Kaley has spent most of her life within the Greater Orlando area and has fallen in love with the culture & community. In early 2015, she graduated from the University of Florida with a BA in Finance, spending a few years in the beloved city of Gainesville. Knowing that her roots were in Orlando, she moved back home & married her high school sweetheart! 
In Mid-2017 she earned her Certification from the Yoga Teacher's Alliance, where she truly learned what her passion was: helping others heal. Through connections she had made in the Orlando community, she discovered the amazing office of Dr. Scherina, and upon walking through the doors, immediately knew this place was home! In her spare time, Kaley enjoys eating healthy desserts, practicing yoga, & singing along to Disney songs!
OFFICE HOURS
---
Monday
10:00am - 1:00pm
3:00pm - 6:00pm
---
Tuesday
Closed
---
Wednesday
10:00am - 1:00pm
3:00pm - 6:00pm
---
Thursday
3:00pm - 7:00pm
---
Friday
10:00am - 2:00pm
---
Saturday
Closed