Post Partum Chiropractic Care is Essential in Orlando FL
Post Partum Chiropractic Care is Essential In Orlando FL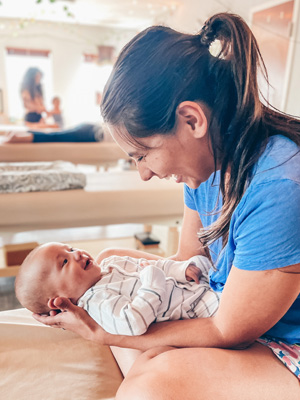 Post-Partum Care
New baby? Less sleep? Stressed? Navigating this new life with this new babe? We HEAR you! And we're HERE for you!
On average, women have 14+ prenatal visits, way more when you add Chiropractic care to your birth plan
BUT on average, women have JUST 1-2 visits for postpartum care.
We all know babies have dozens of doctors visits in their first year of life - being born is hard work! Mama, that means you too! Thankfully, it is now recommended that postpartum care in Orlando FL is an ongoing process instead of a one time check up
---
Some questions you'll hear from us in Orlando FL after giving birth:
- how are you healing?
- What physical changes have you experienced?
- What emotional changes have you experienced?
- How is breastfeeding going?
- How do you feel about your birth?
These visits are just as crucial as your prenatal visits. And mama, please don't worry about having to bring baby - it's our favorite. We have the changing table, wipes, the diaper pail, the rocking chair for you to nurse, the extra clean onesies in case, blankets galore, the space for you to leave strollers/car seats and bags, and of course an entire team ready to help.
OFFICE HOURS
---
Monday
10:00am - 1:00pm
3:00pm - 6:00pm
---
Tuesday
Closed
---
Wednesday
10:00am - 1:00pm
3:00pm - 6:00pm
---
Thursday
3:00pm - 7:00pm
---
Friday
10:00am - 2:00pm
---
Saturday
Closed